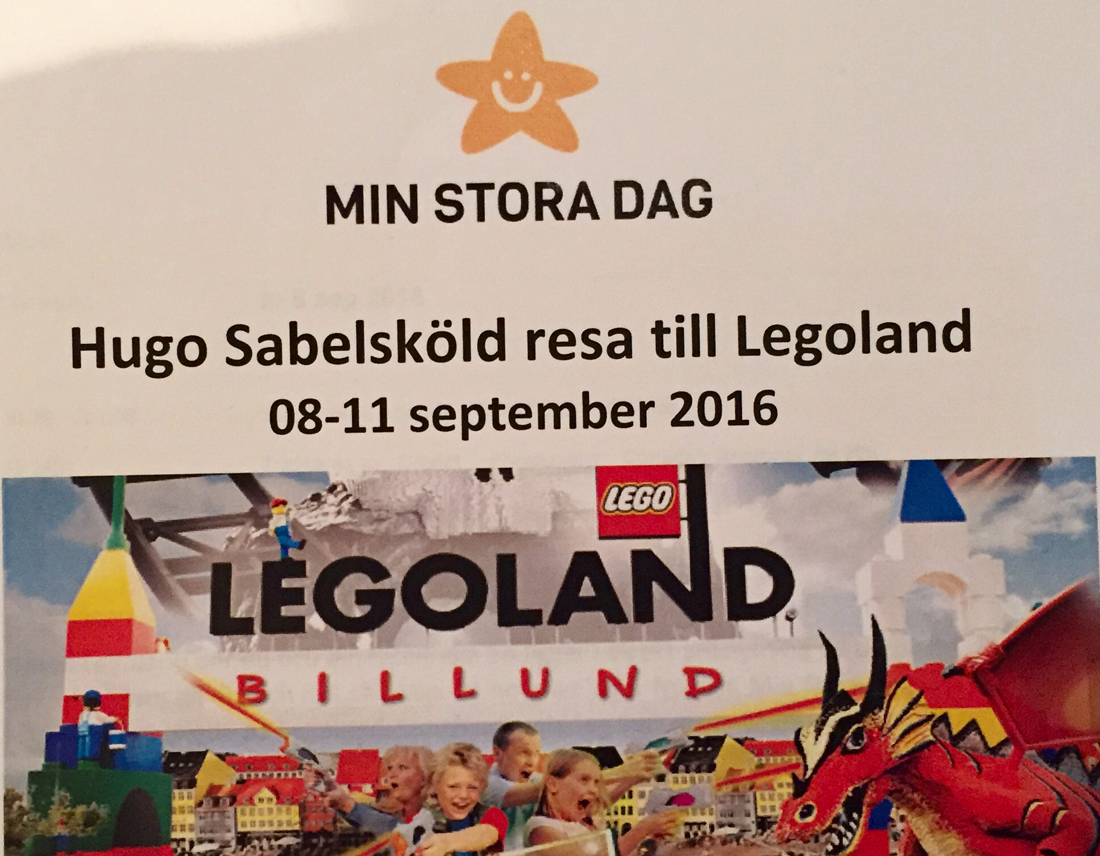 My Special Day – Invited to the Lego factory
Later this week I will have the fortune to fly to Billund in Denmark and visit the Lego factory. I'm excited and look forward to the adventure. I hope you follow my trip on my blog.
My dream comes trough thanks to the organisation My Special Day (Min Stora Dag). It's a Swedish nonprofit organisation that make dreams come true for Swedish children and teenagers with serious diagnoses.