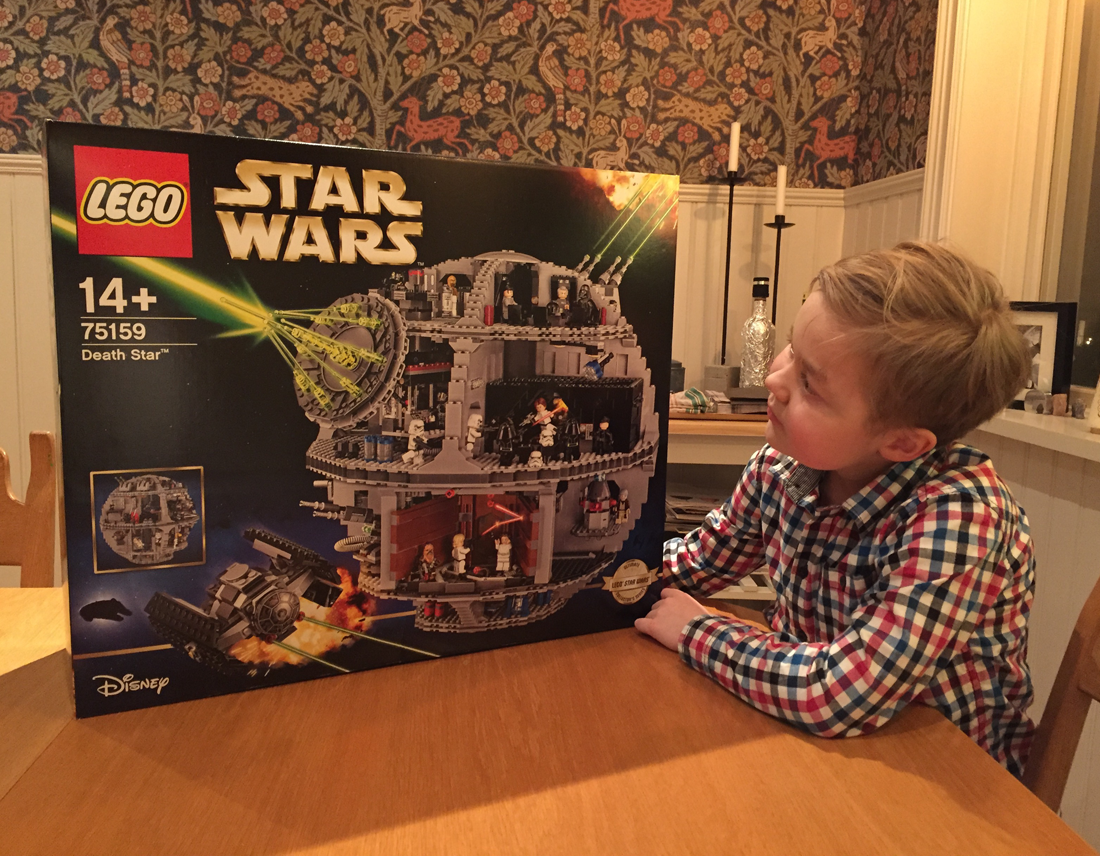 Christmas present surprise….
No snow, but I'm overwhelmed with my Christmas present! Of course I could guess from the size of the present, it was a large gift. When I finally opened the package a happy smile fell on my face! Thanks to all of my family and relatives, love you guys!
The Death Star is like a stage with different scenery from all the movies! Pretty cool!!