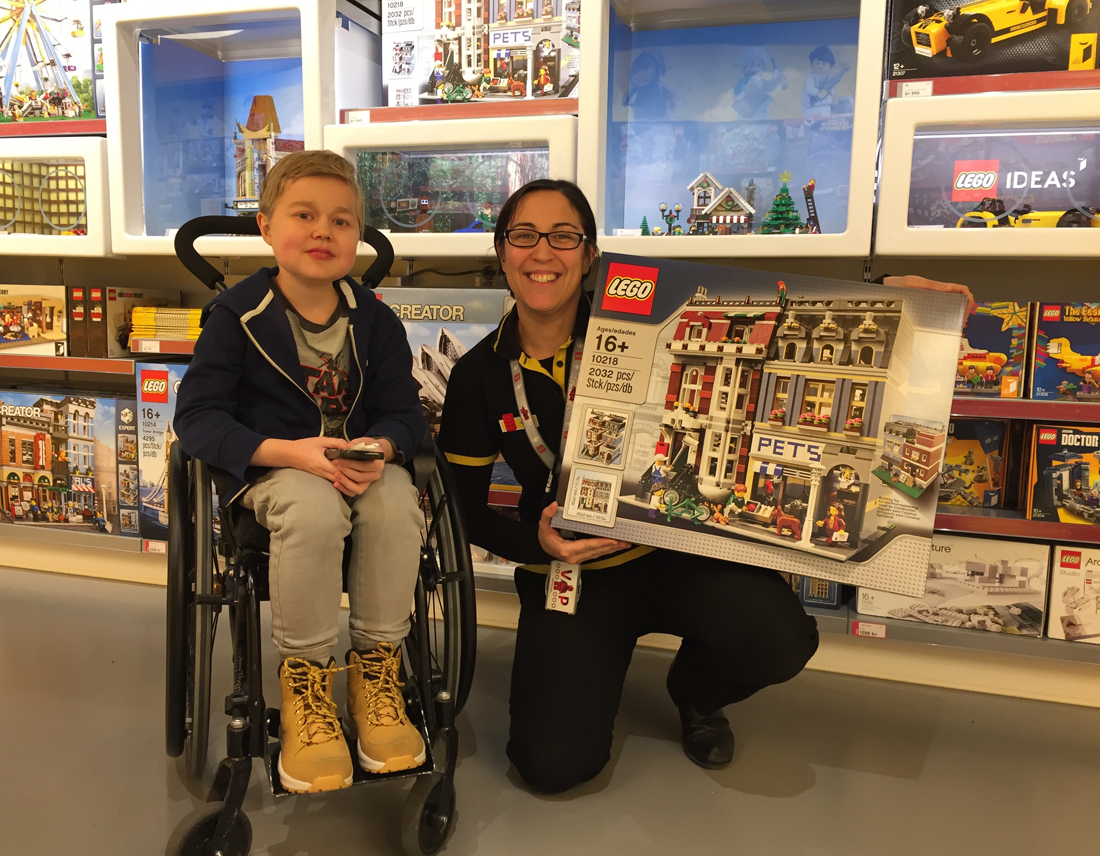 Mission – find Pet Shop 10281
I visited the Lego Store in Stockholm on Monday after school. My mission was too purchase the Pet Shop modular building 10281. Lego has stopped the production of this set and the availability is limited.
I love to hang around in the store. Their staff is so friendly, by now they recognize me. On the picture you can see Mirjam and I with my new set – mission accomplished.