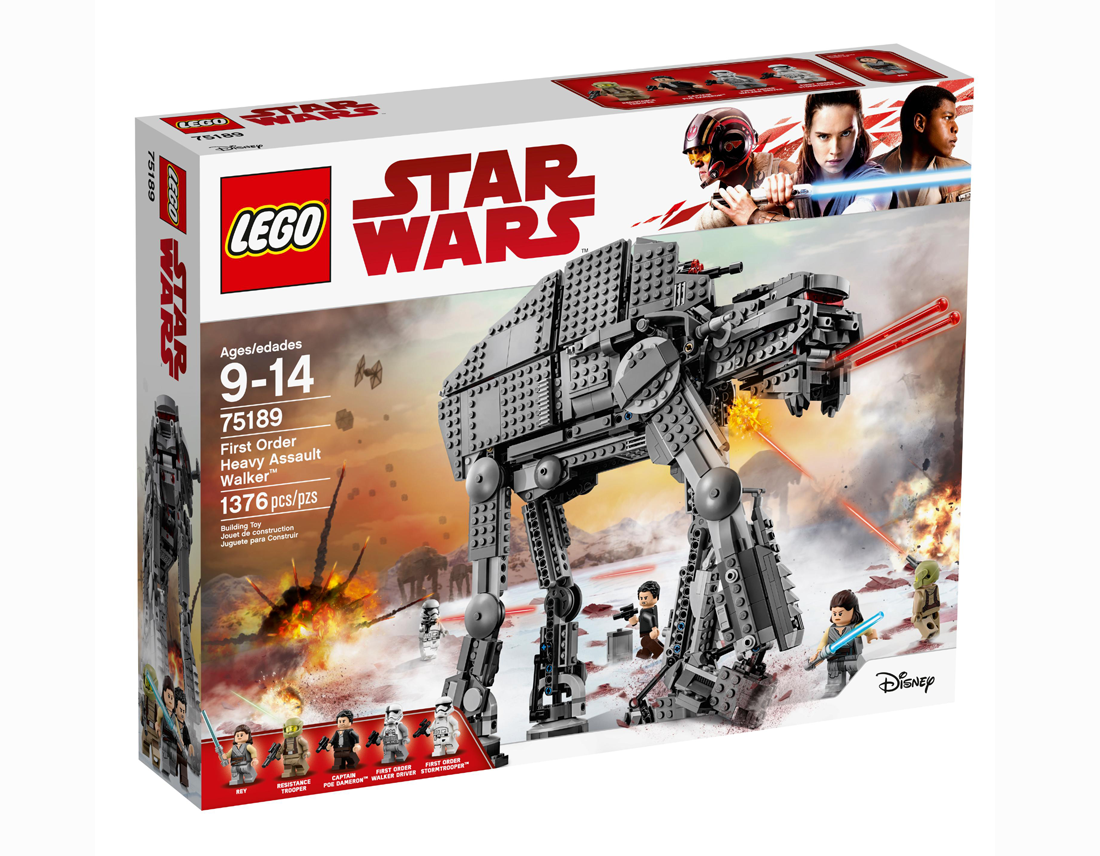 Review – Last Jedi First Order Heavy Assault Walker
A new Walker 75189 hits the stores on Friday. The set is made out of 1376 pieces with a price of $140 or 1599 SEK.
The size and look is similar to the previous one. The tiles have a more dark grey color. The legs have great flexibility and the head has a good look. It has two spring loaded shooters and has space for one mini figure driver. A mega caliber 6 canon with a stud shooter is placed on the top of the walker. You can move the cannon in many different positions. The inside of the body is not very generous, fits only two mini figures.
Ray, Poe with a cool look, a driver, a First order Storm Trooper and a Resistant trooper comes with the set.