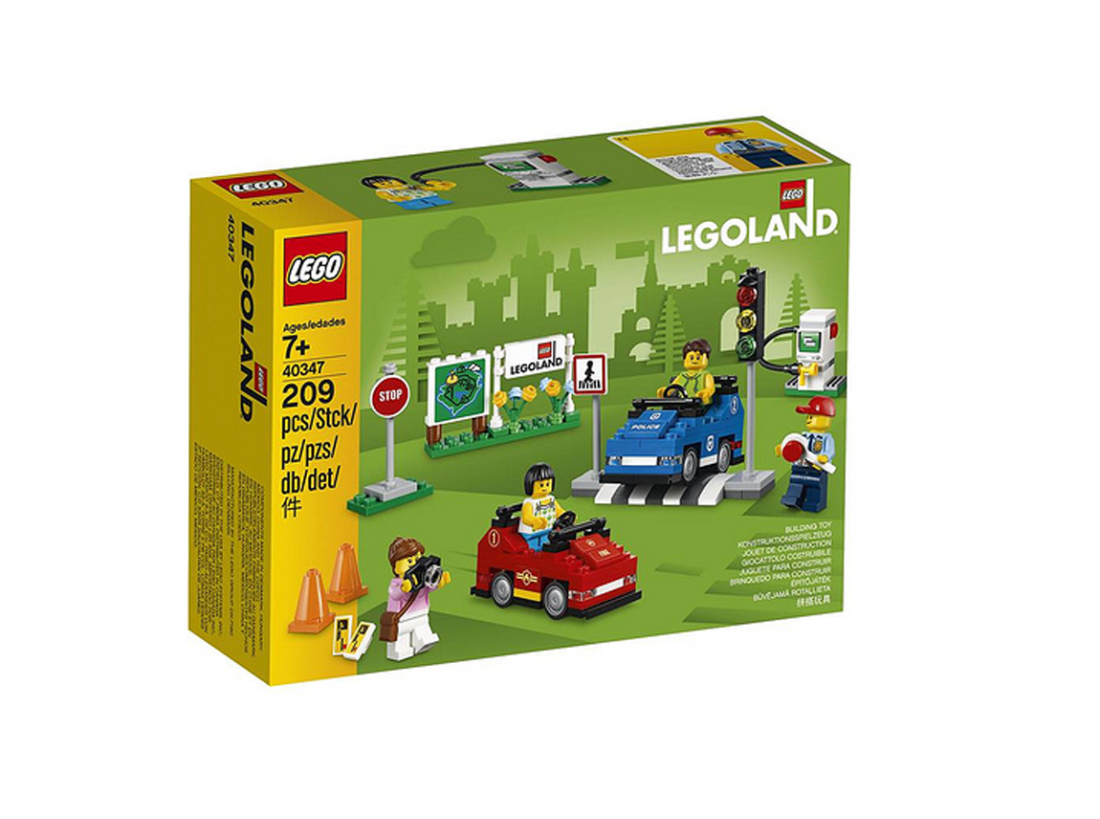 Legoland driving school 40347
Lots of people have taken a driving license at Legoland. It's great fun to drive around in Legoland traffic. Good to learn some about stop signs and how not to crash into other cars.
It's now possible to buy your own Legoland driving school set. It will only be available at the Legoland shop. There are two small cars, some traffic lights and traffic signs and a Legoland map. It also includes four mini figures, two children, a woman with a camera and a driving school assistant.